My Blog
Posts for tag: dental care
By Andrew J. Spiridigloizzi, D.D.S.
April 30, 2020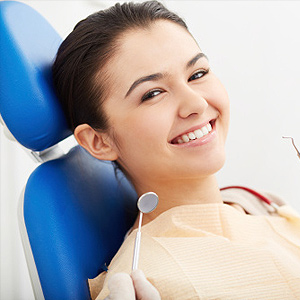 Today's dentist can not only treat most dental diseases and conditions, but can almost prevent disease completely. Our true needs as a society, however, go beyond the dentist's chair — to the lack of availability and affordability of care for every American.
That's of grave concern to dentists — so much so that dentistry itself is already changing to meet these challenges.
In one of the most visible changes, we're seeing accelerated technological advancement that could lower costs and extend our range of care. Advances in 3-D digital imaging are giving dentists amazingly detailed views of patients' mouths that surpass the accuracy of traditional imaging. Telecommunications and the internet are enabling dentists in distant locations to examine patients and even review dental x-rays to guide treatment, providing a new level of care access for patients.
The means for delivering that care are also changing as the traditional paradigm of the solo practice becomes more difficult for new dentists to achieve. With educational debt and practice setup costs reaching as high as $1 million — before earning their first dollar — many dentists are joining larger groups or dental corporations. In these arrangements, practitioners don't have the burden of overhead expenses and can concentrate mainly on their clinical work. On the downside, patients seeing multiple providers may not easily build that all important dentist-patient relationship that's the hallmark of a solo practice. This alternative model could, however, increase the number of practicing dentists over time, making dental care more widely available.
Finally, we're beginning to see greater collaboration between physicians and dentists. There's an emerging understanding of the true interconnection of the body's various systems: diseases of the mouth can affect other diseases of the body, and vice-versa. We're also experiencing a growing development in salivary diagnosis, using this vital oral fluid to detect conditions and disease in other parts of the body. Dentists and physicians will be working more closely than ever to treat the whole person, not just individual systems — a collaboration that will improve patient care all around.
As these changes continue to emerge in dentistry, you may soon see their effects during your visits. One thing, however, won't change — the commitment of dentists to provide the highest level of care, for both your oral and general health.
If you would like more information on how changes in dentistry could affect your care, please contact us or schedule an appointment for a consultation.
By Andrew J. Spiridigloizzi, D.D.S.
September 13, 2019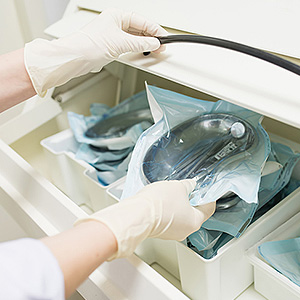 Visiting the dentist for regular cleanings and needed dental work can do wonders for keeping your teeth and gums in tip-top shape. But if you've seen or heard about infections occurring in healthcare facilities, you might be a little concerned that your trip to the dentist might expose you to one. Don't be! You and your family will be out of harm's way because your dental team has made protection from viruses, bacteria and other infectious agents a top priority. To highlight this effort, the American Academy of Oral Medicine commemorates each September as "National Dental Infection Control Awareness Month."
As a healthcare provider, dentists have a legal, moral and ethical obligation to protect patients (and staff members too) from infection through what are known as "standard precautions." These include barrier protection, disinfection and sterilization practices, and safe disposal of contaminated items.
But dentists and their professional organizations don't stop with the minimum requirements—they're committed to a higher standard when it comes to infection control. The bedrock for this commitment is adherence to an infection control checklist developed by the U.S. Centers for Disease Control (CDC), updated regularly. This in-depth checklist recommends several best practices and protocols, including:
Creating a written infection control plan that outlines all practices and procedures to be followed by the provider and staff;
Barrier protection, including the wearing of disposable gloves, face shields or gowns by providers as appropriate;
Proper disposal methods for used items;
Proper hand washing and other hygiene practices before and after treatment procedures;
Proper disinfection and sterilization of instruments and equipment;
Most licensing bodies also require that dentists and their staff undergo continuing education in infection control, usually every two years.
Because you as a patient have a right to know the details about your medical and dental care, you have public access to infection control guidelines and requirements. You can also ask your dental provider about what steps they take to protect you and your family from infectious disease. They'll be glad to answer any questions you have to put your mind at ease about your safety.
The dental profession's commitment to patient and staff safety has drastically reduced the risk of any infection. Rest assured, your dental visit will be beneficial for your oral health—and safe for your general health too.
If you would like more information about infection control in the dental office, please contact us or schedule a consultation. To learn more, read the Dear Doctor magazine articles "Infection Control in the Dental Office" and "Shingles, Herpes Zoster: A One-Sided Facial Rash."