My Blog
Posts for: January, 2019
By Andrew J. Spiridigloizzi, D.D.S.
January 16, 2019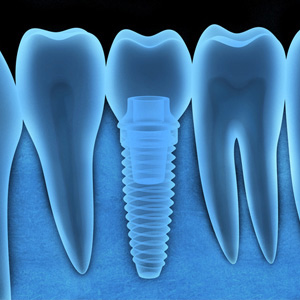 While many people still consider dental implants the "new kids on the block" in dental restoration, they're now in their fourth decade of use. And since their inception implant technology has continued to improve and revolutionize how we replace missing teeth.
Implants are a different "species" compared to other restoration methods. To be precise, an implant is a tooth root replacement—usually a titanium metal post imbedded directly into the jaw bone. Titanium is not only a biocompatible metal, but bone cells naturally grow on its surface to create a strong and durable hold. It's this secure hold that's most responsible for implants' high long-term success rate.
But we should also credit some of this success to the steady stream of advances over the years in implant construction and supporting technologies. For one thing, we're now more accurate and precise with implant placement thanks to advances in computer tomography (CT) and cone beam CT (CBCT) scanning.
These digital processes merge a series of images taken by a special camera to form a three-dimensional model of the jaw. We can manipulate this model on a computer monitor to view it from different vantage points. It can help us locate and avoid anatomical structures like nerves and sinuses when determining where to place a future implant. CT and CBCT are especially useful when there's a concern about adequate available bone, a necessity for stable implants.
Technology has also improved how we create surgical guides, often used during implant surgery to obtain the most accurate results. Surgical guides are custom-made devices that fit over the teeth with the drilling locations for the implants marked on them. Recent advances in 3-D printing have made these guides even more accurate so that they fit more securely in the mouth. This greater stability increases their accuracy during the drilling sequence during surgery.
These and other advances are helping ensure every implant is a success story. The end result is both a functional restoration and a beautiful smile.
If you would like more information on dental implants, please contact us or schedule an appointment for a consultation. You can also learn more about this topic by reading the Dear Doctor magazine article "How Technology Aids Dental Implant Therapy."
By Andrew J. Spiridigloizzi, D.D.S.
January 06, 2019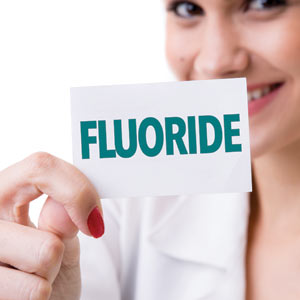 In the battle against tooth decay, fluoride is an important weapon. Since the discovery of its dental health benefits a century ago, fluoride has been credited with saving countless teeth.
But over its history in dental care, this natural-occurring chemical has also had its share of controversy with concerns raised from time to time on potential health dangers. These run the gamut from "conspiracy theory" speculations to credible research like a 2006 National Research Council study that suggested a possible increased risk of bone fracture or cancer from over-consumption of fluoride.
Even so, there is actually little evidence or even record of incidence for such dire consequences. The only definitive health effect from fluoride found after decades of copious research is a condition called fluorosis, a permanent staining effect on the teeth. Fluorosis poses a cosmetic problem but does not harm the health of the teeth.
Moderation in fluoride use seems to be the key to gaining its health benefits while avoiding fluorosis. One influential fluoride researcher, Dr. Steven Levy, estimates 0.05-0.07 milligrams of fluoride per one kilogram of body weight (about a tenth the weight of a grain of salt for every two pounds) is sufficient to gain the optimum dental benefit from fluoride.
The real question then is whether your family's current consumption of fluoride is within this range. That will depend on a number of factors, including whether your local water utility adds fluoride to your drinking water supply and how much. You may also be ingesting fluoride through processed foods, juices and even some bottled waters. And you can encounter fluoride in dental care including toothpastes and clinical treatments.
One way to moderate your family's fluoride intake is to be sure all your family members are using the correct amount of fluoride toothpaste for their age while brushing. Infants need only a slight smear on the end of the brush, while older children can brush adequately with just a pea-sized amount. For other tips and advice, talk to your dentist about your family's fluoride intake and how you might adjust it.
Even with the possibility of fluorosis, fluoride still provides an incredible benefit in preventing tooth decay. By understanding fluoride and keeping your intake within normal ranges you can maximize its benefit for healthier teeth and minimize the fluorosis risk.
If you would like more information on the role of fluoride in dental health, please contact us or schedule an appointment for a consultation. You can also learn more about this topic by reading the Dear Doctor magazine article "Fluoride & Fluoridation in Dentistry."