My Blog
Posts for: June, 2018
By Andrew J. Spiridigloizzi, D.D.S.
June 20, 2018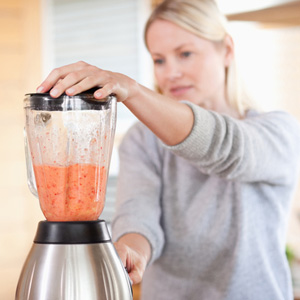 We don't often think about it, but eating is a multi-staged process. It starts, of course, with food that's hopefully high in nutritional value. But you also need coordinated jaw action to chew and shred your food that when combined with the enzymes in saliva can then be effectively digested in the stomach.
But what if you're unable to chew some foods because you suffer from chronic jaw pain and dysfunction? This is the situation for millions of people who suffer from problems associated with the jaw joints—temporomandibular joint disorders (TMD). It's not just the chronic pain and discomfort TMD can cause that's a real issue—it may also be preventing you from eating foods that are healthy for you.
Because TMD can make it difficult to open your jaws wide or causes pain when you bite down, you might especially have trouble with certain fruits and vegetables as well as many meats. Many people opt to skip otherwise healthy foods because they're too difficult to eat. That, however, could lead to lack of proper nutrition in the long run.
But with a few techniques and modifications, you can still include many of these foods in your diet even when TMD discomfort flares up. For one, be sure to cut all your food portions (including toast) into small, bite-sized pieces. These should be small enough to limit the amount of jaw opening required to comfortably place the bite in your mouth and chew. When preparing your food, be sure to peel fruits and vegetables that have skin, which is often hard to chew.
You should also try cooking crisper fruits and vegetables to a soft, moist texture. Choose meat cuts, poultry or seafood that can be cooked to a tender, moist consistency—you can also use gravies and sauces to further moisten them.
And don't forget to chew slowly. Not only does slower eating aid in digestion, it will help you avoid overworking your jaw joints.
With a few adjustments you can have a normal, nutritious diet and minimize the discomfort of your TMD symptoms. Continual healthy eating is a must for overall health and quality of life.
If you would like more information on reducing the impact of TMD on your life and health, please contact us or schedule an appointment for a consultation. You can also learn more about this topic by reading the Dear Doctor magazine article "What to Eat When TMJ Pain Flares Up."
By Andrew J. Spiridigloizzi, D.D.S.
June 10, 2018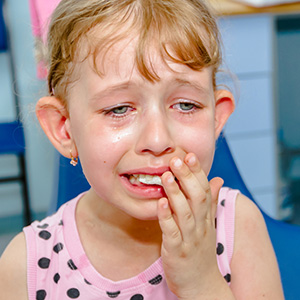 The National Safety Council has designated June as National Safety Month. A key component of staying safe is being prepared for emergencies, and this includes dental emergencies. Would you know what to do if you suffered any of the following dental mishaps?
Chipped tooth: One common dental injury is a chipped tooth. If this happens to you, save the missing chip if possible because we may be able to bond it back onto the tooth—but don't be tempted to glue the chip back on by yourself! However, even without the missing chip, the tooth can most often be repaired with bonding material.
Cracked tooth: If you crack a tooth, rinse your mouth with warm water. If it is bleeding, hold a clean washcloth or gauze to the area until the bleeding stops, but don't wiggle the tooth around or bite down hard. Keep in mind that the sooner your tooth is repaired, the better. Depending on how bad the crack is, if the tooth can be treated, it will most likely continue to function pain-free for years to come.
Displaced ("luxated") tooth: If an injury causes your tooth to become loose, shoves it sideways or pushes it into or out of its socket, don't try to force the tooth back into position on your own. Instead, call the dental office right away and leave it to us to bring the tooth back into its proper place and determine the extent of the injury.
Knocked out tooth: If a permanent tooth is knocked out of your mouth, pick it up without touching the root and rinse it off with cold water, but do not scrub. For the best chance of saving the tooth, place it firmly back in its socket within five minutes and hold it in position for a few minutes. If this is not possible, keep the tooth between your cheek and gum or in a glass of cold milk so that it doesn't dry out. Call the dental office immediately.
If a baby tooth is knocked out, there is no need to place it back in the socket since baby teeth are not reattached. However, it is still important to have us examine the injury.
Being prepared for dental emergencies can help save a tooth as well as avoid more costly dental treatment down the road. But no matter what type of dental injury you have, it is important to come in for a consultation as the injury may extend beyond the part of the tooth that is visible. With today's materials and technology, there's a very good chance your smile can look as good as before—and often even better!
If you have questions about dental injuries, please contact our office or schedule a consultation. To learn more, read the Dear Doctor magazine articles "Trauma and Nerve Damage to Teeth" and "Artistic Repair of Front Teeth with Composite Resin."