My Blog
Posts for: February, 2018
By Andrew J. Spiridigloizzi, D.D.S.
February 17, 2018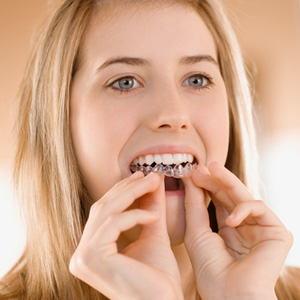 Do-it-yourself (DIY) whitening kits are a popular option for restoring a healthy shine to stained and dulled teeth. They're relatively safe and generally live up to their packaging claims.
But a home kit might not always be your best option. Here are 4 reasons why DIY whitening might not be right for you.
You're on the early side of your teen years. Tooth whitening at home is quite popular with teenagers. For older teens it doesn't really pose a dental risk as long as you use the product appropriately (more on that in a moment). However, the immature enamel of younger teens' permanent teeth is still developing and can be vulnerable to damage by whitening processes.
You don't follow instructions well. Not to say you have this particular character quirk — but if you do you may run into trouble with DIY whitening. Home kits are safe if you follow their instructions carefully. If you use them to excess as one 13-year old boy was reported to have done, you could severely (and permanently) erode your teeth's protective enamel.
Your teeth are in need of dental work. Tooth whitening can't fix everything that may be contributing to an unattractive smile. It's always better to have issues like dental disease or chipped teeth addressed first before whitening. And, if your tooth discoloration originates from inside your tooth, a whitening kit won't help — they're only designed for staining on the enamel's outside surface. You'll need a special dental procedure to whiten internal (or intrinsic) tooth staining.
You want to control the amount of brightness. Home kits don't have the level of fine-tuning that a clinical procedure can achieve. While the bleaching agent in a professional whitening solution is much stronger than a home kit, your dentist is trained in techniques that can vary the amount of bleaching, from a softer white to dazzling "Hollywood" bright. And clinical whitening usually takes fewer sessions and may last longer than a home kit.
If you're interested in teeth whitening, see your dentist for a dental examination first before purchasing a DIY kit. Even if you decide to do it yourself, your dentist can give you buying advice for whitening kits, as well as how-to tips.
If you would like more information on tooth whitening, please contact us or schedule an appointment for a consultation. You can also learn more about this topic by reading the Dear Doctor magazine article "Tooth Whitening Safety Tips."
By Andrew J. Spiridigloizzi, D.D.S.
February 02, 2018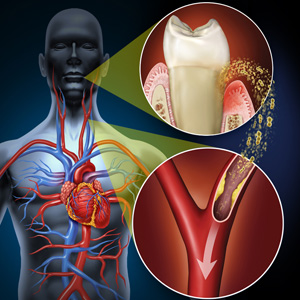 "No man is an island…." So wrote the poet John Donne four centuries ago. And while he meant the unity of humanity, the metaphor could equally apply to the interdependence of the various parts of the human body, including the mouth. According to recent scientific research, your mouth isn't an "island" either.
Much of this research has focused on periodontal (gum) disease, an infection most often caused by bacterial plaque that triggers inflammation in the gum tissues. Although an important part of the body's defenses, if the inflammation becomes chronic it can damage the gums and weaken their attachment to the teeth. Supporting bone may also deteriorate leading eventually to tooth loss.
Avoiding that outcome is good reason alone for treating and controlling gum disease.  But there's another reason—the possible effect the infection may have on the rest of the body, especially if you have one or more systemic health issues. It may be possible for bacteria to enter the bloodstream through the diseased gum tissues to affect other parts of the body or possibly make other inflammatory conditions worse.
One such condition is diabetes, a disease which affects nearly one person in ten. Normally the hormone insulin helps turn dietary sugars into energy for the body's cells. But with diabetes either the body doesn't produce enough insulin or the available insulin can't metabolize sugar effectively. The disease can cause or complicate many other serious health situations.
There appears to be some links between diabetes and gum disease, including that they both fuel chronic inflammation. This may explain why diabetics with uncontrolled gum disease also often have poor blood sugar levels. Conversely, diabetics often have an exaggerated inflammatory response to gum disease bacteria compared to someone without diabetes.
The good news, though, is that bringing systemic diseases like diabetes under control may have a positive effect on the treatment of gum disease. It may also mean that properly treating gum disease could also help you manage not only diabetes, but also other conditions like cardiovascular disease, osteoporosis, or rheumatoid arthritis. Taking care of your teeth and gums may not only bring greater health to your mouth, but to the rest of your body as well.
If you would like more information on treating dental diseases like gum disease, please contact us or schedule an appointment for a consultation. You can also learn more about this topic by reading the Dear Doctor magazine article "Good Oral Health Leads to Better Health Overall."