My Blog
Posts for: May, 2017
By Andrew J. Spiridigloizzi, D.D.S.
May 22, 2017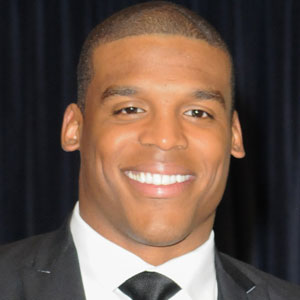 When is the best time to floss your teeth: Morning? Bedtime? How about: whenever and wherever the moment feels right?
For Cam Newton, award-winning NFL quarterback for the Carolina Panthers, the answer is clearly the latter. During the third quarter of the 2016 season-opener between his team and the Denver Broncos, TV cameras focused on Newton as he sat on the bench. The 2015 MVP was clearly seen stretching a string of dental floss between his index fingers and taking care of some dental hygiene business… and thereby creating a minor storm on the internet.
Inappropriate? We don't think so. As dentists, we're always happy when someone comes along to remind people how important it is to floss. And when that person has a million-dollar smile like Cam Newton's — so much the better.
Of course, there has been a lot of discussion lately about flossing. News outlets have gleefully reported that there's a lack of hard evidence at present to show that flossing is effective. But we would like to point out that, as the saying goes, "Absence of evidence is not evidence of absence." There are a number of reasons why health care organizations like the American Dental Association (ADA) still firmly recommend daily flossing. Here are a few:
It's well established that when plaque is allowed to build up on teeth, tooth decay and gum disease are bound to follow.
A tooth brush does a good job of cleaning most tooth surfaces, but it can't reach into spaces between teeth.
Cleaning between teeth (interdental cleaning) has been shown to remove plaque and food debris from these hard-to-reach spaces.
Dental floss isn't the only method for interdental cleaning… but it is recognized by dentists as the best way, and is an excellent method for doing this at home — or anywhere else!
Whether you use dental floss or another type of interdental cleaner is up to you. But the ADA stands by its recommendations for maintaining good oral health: Brush twice a day for two minutes with fluoride toothpaste; visit your dentist regularly for professional cleanings and checkups; and clean between teeth once a day with an interdental cleaner like floss. It doesn't matter if you do it in your own home, or on the sidelines of an NFL game… as long as you do it!
If you would like more information about flossing and oral hygiene, contact us or schedule an appointment for a consultation.
By Andrew J. Spiridigloizzi, D.D.S.
May 14, 2017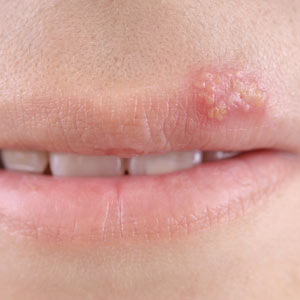 While it's common for most of us to get an occasional cold sore, you may suffer from regular breakouts. If so, you know firsthand how uncomfortable and embarrassing they can be and seeming to erupt at the most inopportune moments.
What you're experiencing is the result of a virus — the Herpes Simplex virus (HSV) Type I to be exact. Don't let the name disturb you — although similar it's different from the sexually transmitted virus known as HSV Type II. As with any virus the body responds by making and distributing antibodies to stop its attack. That's typically the end of it but for some people the virus appears to be able to hide in the nerve roots of the mouth and elude the effects of the antibodies.
The sores associated with the virus tend to break out when a person is under stress, experiences trauma to the lip or even from sun exposure. The breakout begins with a slight itching or burning around the mouth that typically advances to more severe itching, swelling, redness and blistering. Eventually the sores will scab over and heal as the outbreak winds down. The period from breakout to final healing (during which you'll also be contagious to others) usually lasts seven to ten days.
Although normally not a danger to health, cold sore outbreaks can be painful and irritating. In the past, most patients simply had to let the outbreak run its course with topical ointments to ease discomfort. In the last two decades, however, new anti-viral medication has proven effective in preventing the outbreaks in the first place or at least lessening their duration.
If you have regular bouts of cold sores prescription drugs like acyclovir or valcyclovir taken orally can help suppress the occurrences altogether, and have few side effects. Topical agents can also be used as a supplement to the drugs to help ease itching and other pain symptoms.
It's important, though, that you undergo a complete oral examination to rule out more serious conditions associated with mouth sores. If we find that your problem is recurring cold sores, these new treatments could help you escape the cycle of discomfort.
If you would like more information on the treatment of chronic cold sore outbreaks, please contact us or schedule an appointment for a consultation. You can also learn more about this topic by reading the Dear Doctor magazine article "Cold Sores."